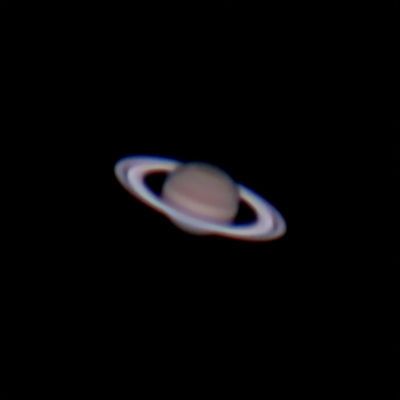 August 2nd, 2021, 1:15 a.m. local time
The sky was perfectly clear, with no wind, and downright cold that I wore a winter jacket in August Summer. Today is Saturn's opposition day. And it was remarkably fortunate (maybe the stars aligned) that I was outside with my telescope and camera at 1 a.m.
As is now a near-annual occurrence, hours before I took to reading all my notes from my past Saturn captures, to review the camera and post-processing settings that worked best prior. This year, I decided to push the ISO down to 800. Though it was difficult at times to locate Saturn, I think the results were good. Another even brighter planet was in the sky, which helped with my telescope's finder alignment as well as camera focus. More on this later.
Summary of my equipment, settings, and software used:
Telescope: Dobsonian reflector 254mm / 10″ (homemade)
Camera: Canon EOS Rebel SL3
Barlow: TeleVue Powermate x5 1.25″
Filter: Baader Neodymium 1.25″
Canon T ring and adapter
Relevant camera settings:
ISO 800
Exposure: 30
HD video at 60fps
Created from three videos of about 25s each, best 60% of frames (via Autostakkert)
Software for post-processing:
PIPP
Autostakkert
Registax 6
PaintShop Pro for minor touch-ups