April 5th, 2020, 8:30 p.m. local time
Inspired by other blogs such as Heads UP! taking cool pictures of Venus near the Pleiades, I knew I had to get in on the action myself.
On Sunday night, aside from imaging the Moon, plus another target (stay tuned), the bright planet and star cluster were my primary objective. Venus is now "above" the Pleiades in our perspective from Earth, but they were still very close to each other as of Sunday.
Observing the Pleiades has been a hobby of mine ever since I built my Dobsonian in late 2016, though I don't think I have mentioned it directly on this blog. Even in my light polluted environment, that big scope has the power to illuminate some of the faintest stars in the cluster. They are all a beautiful blue.
For comparison, here is a previously unpublished sketch of the Pleiades I drew a few years ago.  I have flipped it upside down so it aligns with the photo I took on Sunday (Newtonian reflectors like my Dob invert the image).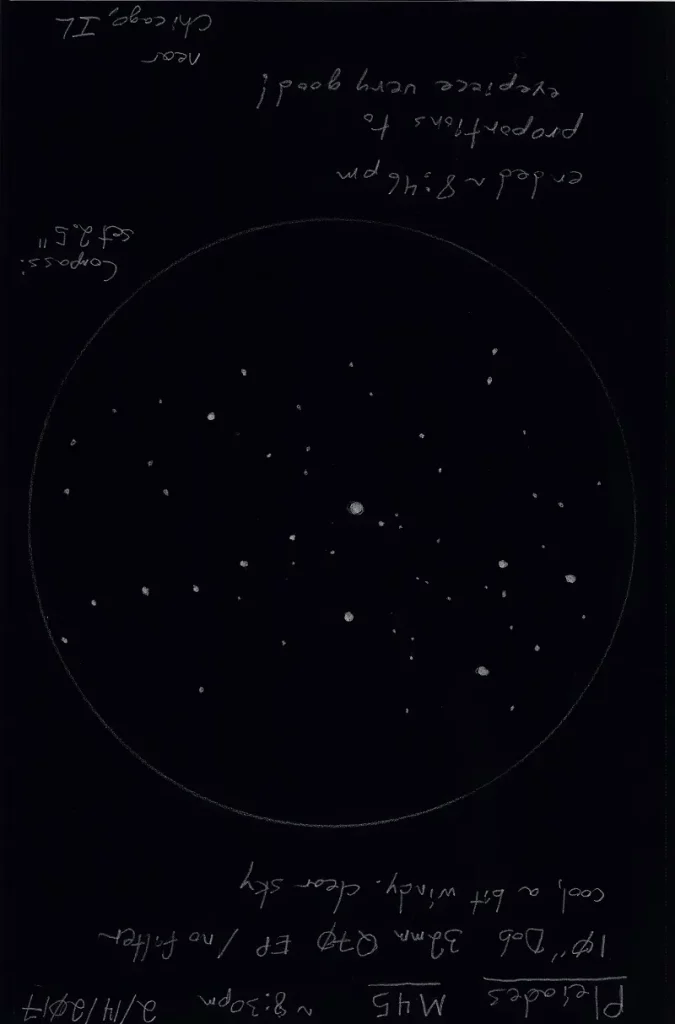 Image settings for reference:
f/5.6
1/2 sec exposure
ISO 3200
140mm lens
Minor post-processing in PaintShop Pro