July 24th, 2020, 11:00 p.m. local time
Continuing the series of images from this past Friday night were shots taken of Jupiter and Saturn. Jupiter, above, is shown with its four largest moons. The image quality is not great, as my objective was to accentuate the moons and their relative positions and brightnesses. Note that I did some creative editing to bring out the moons, particularly by overlaying a duplicate image, brightening the lower, then masking the moon slots on the top layer.
Here is a closeup of Jupiter, slightly more polished:
And of course following Jupiter right now is Saturn. I only had to wait about 15 minutes for it to clear the treeline from where I was: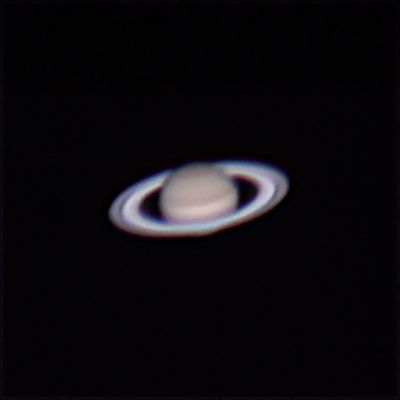 All images taken with my Dobsonian telescope and same setups as recent prior nights. Only main difference here was using ISO 800 instead of my normal 1600. Perhaps because the planets are still close to their oppositions, they seemed to turn out slightly better than the sets at 1600.