March 20th, 2021, 08:57 p.m. local time
Happy belated Vernal Equinox for all of you in the Northern Hemisphere. The start of Spring means that I am done with excuses for not getting my telescopes outside again. I contemplated taking the Dobsonian into the yard over the past few weeks, but the still very bitter evening chill was always enough for me to shrink back into my warm hole in the ground.
Looking at my records, I can't believe the last time I took the big scope out was five months ago, on October 13th for the Mars opposition. But in my defense, it was a particularly brutal late Fall and all of Winter in a variety of ways, from personal to meteorological. Now I hope to spend at least time on the weekends with my scopes, camera equipment, or both.
My primary target for the evening was the Moon, still in Crescent Phase. Partially notable were two visible stars visible through the 2″ eyepiece, both extremely close to the Moon's shadow side. I captured them in this raw stock iPhone image: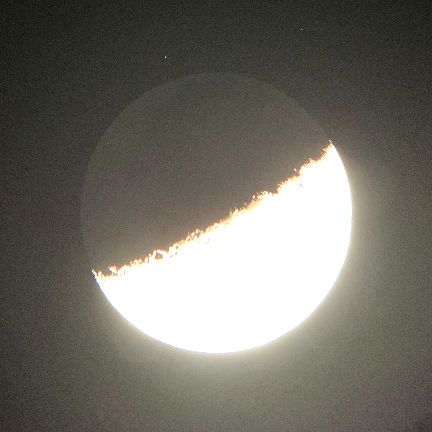 Stellarium confirmed their existence and position at the time observed: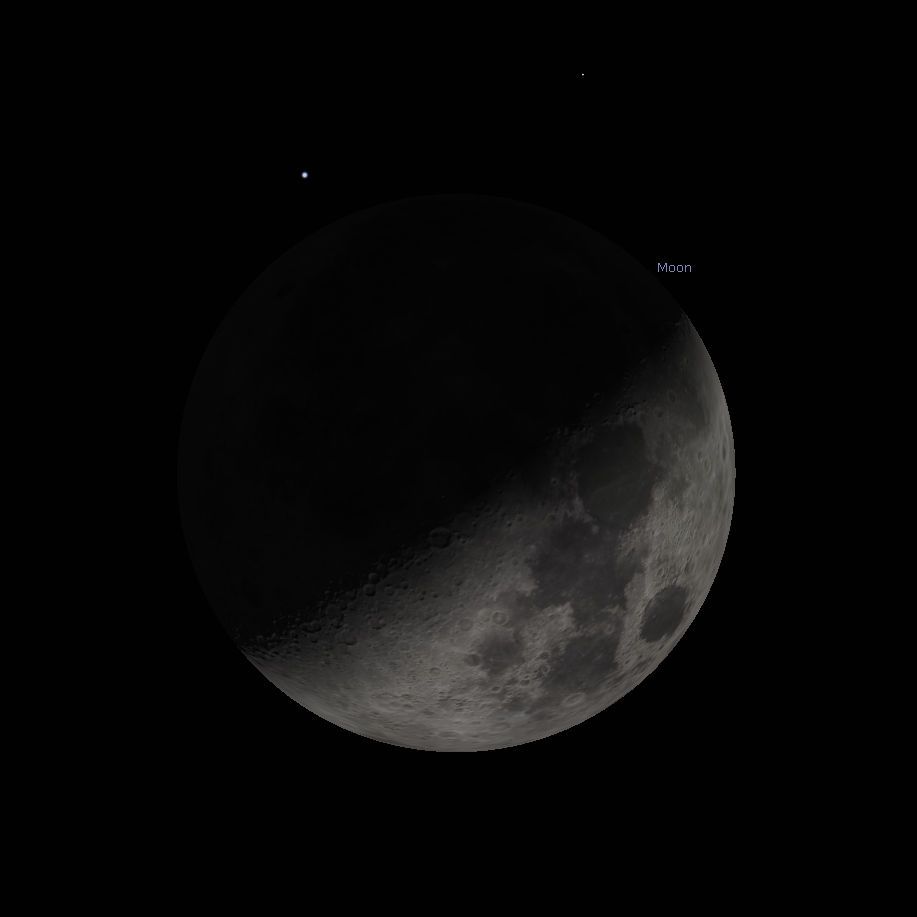 As listed in Stellarium, the bright, closer star is known as 121 Tau / HIP 26248 with magnitude 5.35. The second dimmer star, in the top right of each image, is HIP 26201, magnitude 6.80. "Tau" is of course for Taurus. They reside between the bull's horn tips, stars named Tianguan and Elnath.
With warmer weather approaching, I should have more opportunities to observe and capture the Spring sky.
Summary of my equipment, settings, and software used:
Telescope: Dobsonian reflector 254mm / 10″ (homemade)
Camera: iPhone XS
Smartphone camera mount for telescope eyepieces
Barlow: None
Filter: None
Eyepeice: Q70 32mm, 2″
Software for post-processing:
PaintShop Pro for minor touch-ups, cropping