I have had an Apple Card for several years, a byproduct of leveraging Apple's ecosystem (iPhone, iPad, MacBook). There are two components to Apple's credit card setup, the "Apple Pay" app i.e. Wallet, generally used for wireless scan purchases with the iPhone or Apple Watch, and the physical Apple Card, which is essentially a traditional MasterCard. Whatever the payment means, all purchases are funneled to a single account and statement.
Using Apply Pay is preferred to the Apple Card, because you will receive at least 2% back in daily cash (which I always use to pay down what I owe, but you can do other things with the amount like transfer it to Apple Cash). Using the Apple Card always defaults to 1% cash back. If you pull up your card number, expiration, and CVV from the Apple Wallet app, those credentials will count as an Apple Card purchase for which you only get the 1% back.
Apply Pay and Apple Card are my "go to" credit card, though I keep a traditional VISA card still, just in case, as I have found a variety of places where the Apple mechanisms did not work. Though this is changing and it seems like Apple Pay is available with more merchants, everyone accepts VISA, or so it seems. Still, I always try to use Apple first, and this includes on website purchases.
I used to assume that I had to use the Apple Card on websites, since none ever had an option to use Apple Pay, or more specifically, had an option for Apple Pay that I could find. That is, until recently, when I discovered there is a way, sometimes, to use Apple Pay for website merchant purchases.
If you are 100% vested in Apple's ecosystem, you likely already know this. But using Windows still as my primary operating system, I use Firefox and (only when necessary) Chrrome for web browsing (and only use Microsoft Edge in the rarest of cases). So if you use Windows, use a popular Windows-based web browser, you cannot use Apple Pay for purchases and must use the Apple Card number from the Wallet app.
As an example, take nike.com. If you try to buy something from nike.com on a Windows computer, at checkout you are presented with these purchase options: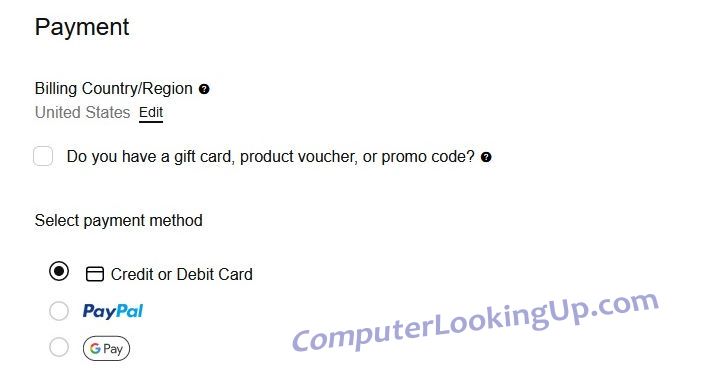 Your only options from Windows and Windows-based browsers is to pay with a traditional credit or debit card, PayPal, or G Pay. However, if you use a MacBook and Apple's Safari web browser for the exact same website and purchase, you get an additional option to use Apple Pay: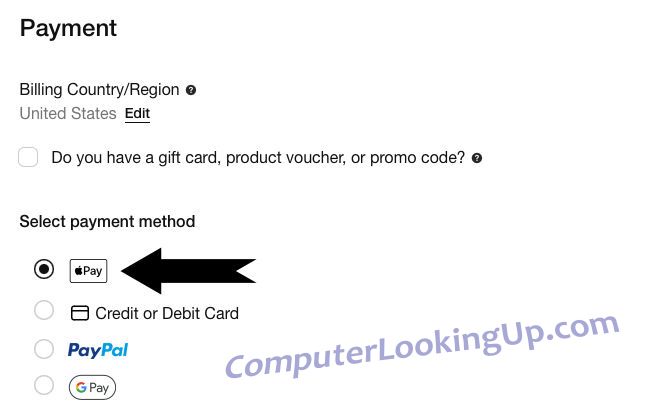 If you choose Apple Pay from Safari, all you have to do (or at least all I had to do), is double-tap the fingerprint scanner, and type in your MacBook password to complete the purchase and get the higher percentage in daily cash back (in the case of nike.com, is it 3% versus 2% since Nike has a promotional agreement with Apple).
Note that I tried the same purchase on my MacBook in Google Chrome and did not have the option to pay with Apple Pay. You must use Safari.
I will safety assume that this works for Safari on iPhone and iPad as well. I did not perform an exhaustive test of websites, only nike.com, to prove there is the possibility of using Apply Pay on websites. Obviously, Apple wants you to stay in their walled garden, but still, going forward I will attempt website purchases from my MacBook first to see if Apply Pay is available.
Thank you for reading my article. Donec deinde tempum.