August 2nd, 2021, 7:40 p.m. local time
On the same day I took my recent Saturn and Jupiter images, approximately 18 hours afterward, I went for an evening stroll. The Sun was just starting to clip the limits of the sky, and combined with the incoming clouds, made for impressive views. These pictures also show how the sky overall was still extremely clear, specifically no smoke from the ongoing continental wildfires. We've been lucky in my area that the smoke is staying West of us, for now.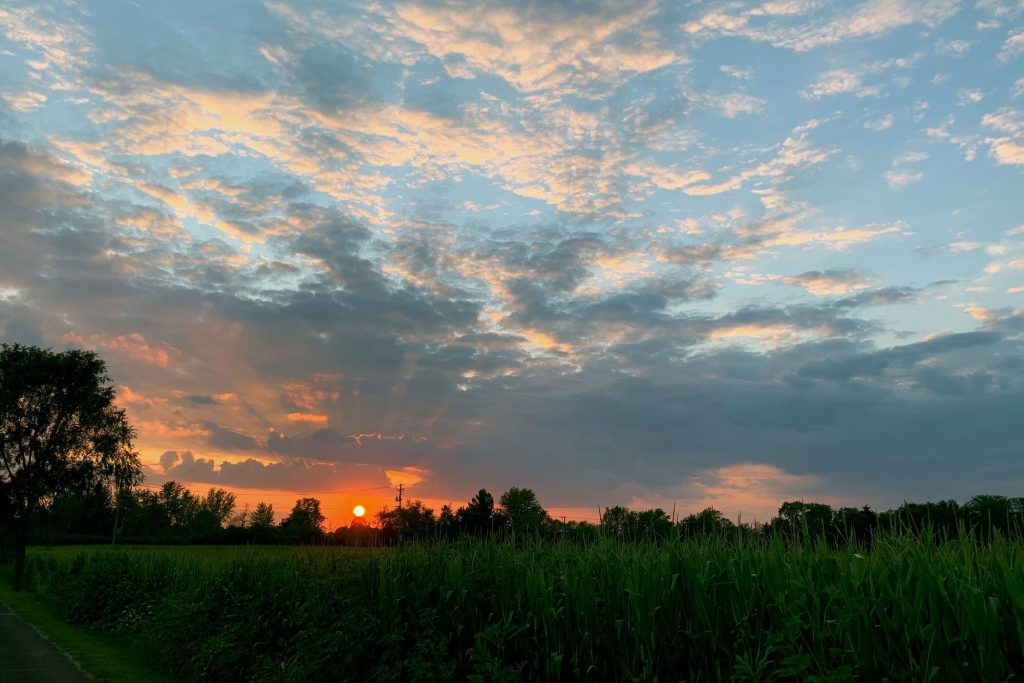 Pictures taken with my iPhone and briefly post-processed in PaintShop Pro.