June 12th, 2020, 9:20 a.m. local time
I have been guessing, and I think correctly, that most people do not realize the Moon is visible in morning daylight. It is easiest to spot in the days/week after a Full Moon. Each day, the Moon will "wane," its reflection shrinking, as it moves closer to towards the Sun (from our vantage on Earth).
A sparkling clear late Spring day offered little reason to not get the camera out for some easy lunar photography.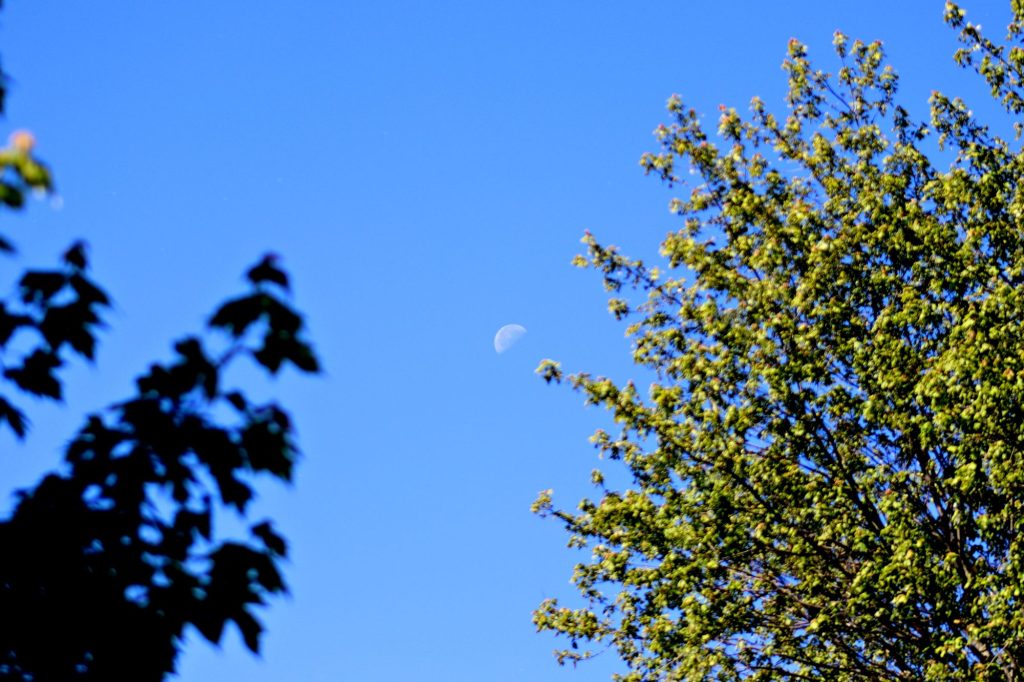 Image #1 settings:
Canon EOS Rebel SL3
f/5.6
1/500 sec exposure
ISO 100
Focal length: 300mm
Minor image adjustments in PaintShop Pro
Image #2 settings:
Canon EOS Rebel SL3
f/4
1/500 sec exposure
ISO 100
Focal length: 75mm
Minor image adjustments in PaintShop Pro