February 29th, 2020, 6:40 p.m. local time
Today's post is best started two days prior. For those of you that were able to see it, the Moon and Venus were very close that night. It was a wonderful sight, and I had a very clear skies. The only problem was the cold and bitter wind which swayed me against taking the camera out.
I kind of regretted not doing it for the next two days. After all, a moment like that doesn't happen very often. Still, this Saturday evening was clear again and so I got the camera and tripod out, and took the above image.
Only one problem, though, was that the temperature was still a tad below freezing, and boy I felt it in my fingers quickly. For both Venus and the Moon closeup (below), I hurried along the focusing and pictures, more than I usually prefer.
So the only silver lining is that I realized, if tonight's cold and mild wild was unpleasant, it just wouldn't have been worth it on Thursday night. At least I got to have the experience of witnessing the Moon and Venus close together, once again.
(Side note – Uranus is allegedly in the above image, close to Venus. But again, it was just too cold to fiddle with the camera's settings to play with a high ISO.)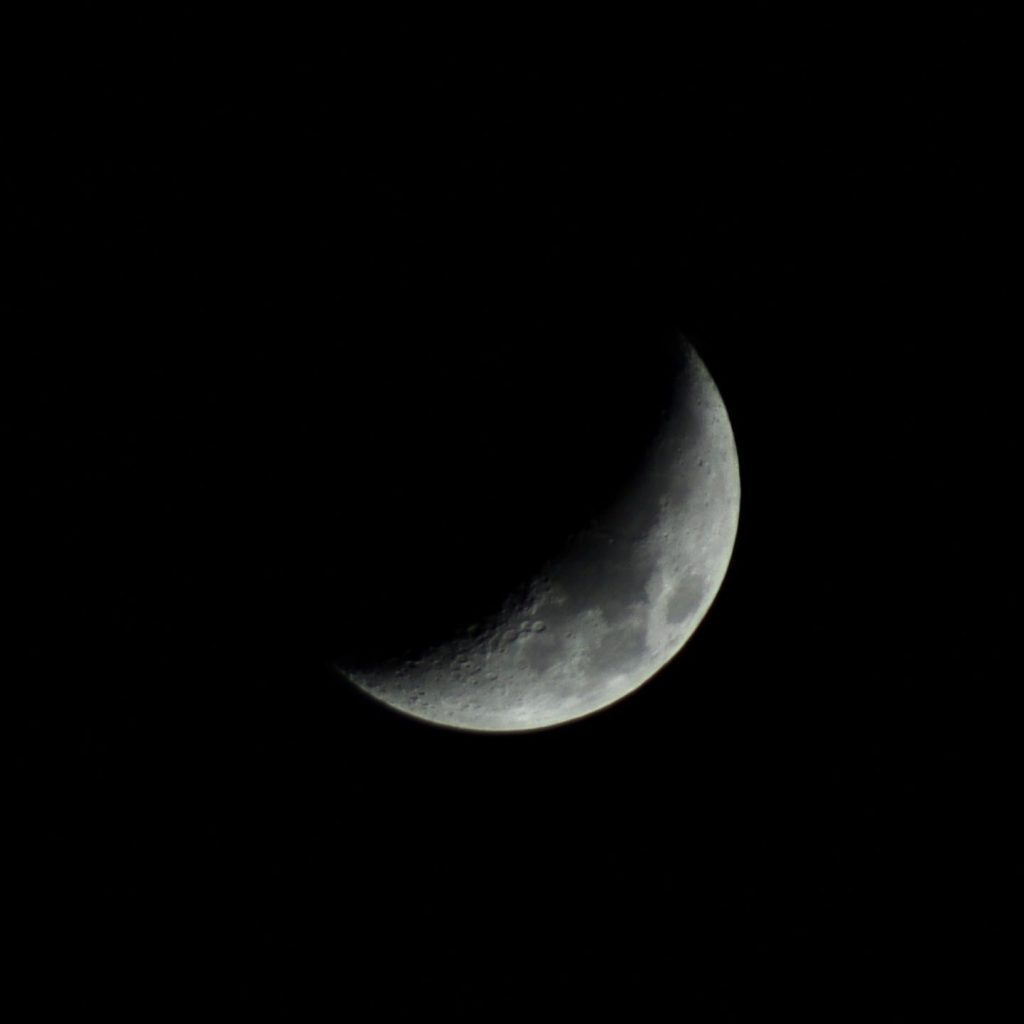 Image settings for reference (Moon closeup):
f/5.6
1/250 sec exposure
ISO 100
300mm lens